The Leading Agency Search Consultant in the Nordic Region
We provide marketing and communication departments with the best conditions for producing top quality communication. The right agencies, the ultimate agreements and a clear structure of roles and responsibilities will enable you to take your business to the next level.
If you have a company that is represented in several Nordic countries, you know how important it is that the communication is consistent, that it reflects your specific KPIs which each country works towards and that all synergies are taken into consideration. Getting the right agency structure in each country and between the different countries is incredibly important. We have a long experience of Nordic assignments and of course a daily updated knowledge of each country's agencies. This makes us unique.
The communication industry today is exciting and evolving. The different agency sectors are tapping into each other´s area of expertise. As a buyer you need deeper skills and more experience to interpret and purchase services within communication, advertising and media.
As market leader with over 20 years of experience, we offer our unique insight into the agency industry in the Nordic Region. Our high-quality and well performing methodology for agency search, ensures a professional process for our clients and agencies in a selection process.
Advertising, PR & Communication, Design, Brand, Digital, Performance and Media Agencies – we advise, produce and support agency selection processes within all areas for all types of clients, brands and companies.
We offer the following services:
Contract analysis
Procurement analysis
Agency search and procurement
Transmission and Onboarding
Relationships and Streamlining of existing agency collaborations
Audit of Marketing department, Inhouse agency and external agency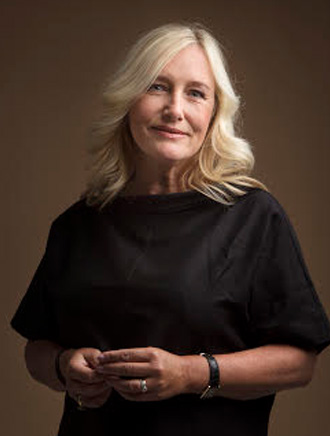 Gunilla Bergh, is the founder of Engage Marketing and has over 30 years of experience from the communication industry.
Over the years, she has completed several hundred procurements, both in Sweden and internationally, in all disciplines in the sector. She is an expert advisor with focus on collaboration within communication department and the agencies. The result of her concrete method is implemented in multiple international and national co-operations and companies. Gunilla has a unique expertise in public tender (LoU) of brand- and communication services.  She is often a spokesperson in the media on issues related procurement and the development of the communication sector.
Christina Wihlner Lentell
Christina Wihlner Lentell has 25 years of experience from the communications industry.
She has developed a deep understanding and expertise within advertising, media, PR, sponsoring, event marketing and market intelligence. With the experience from leading roles within media, at media and advertising agencies as well as on the client side, she has developed the skill to identify business needs, insights and working processes from different perspectives. Christina was one of the first consultants to introduce performance marketing and econometric modeling to clients in Sweden. She has been engaged by Global Intelligent Alliance to host and lead international conferences, as well as facilitating benchmark forums discussing the development of digitalization and new technology.